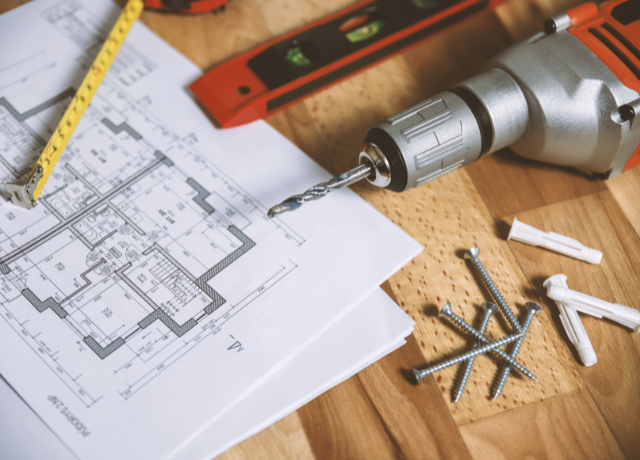 Building Permits in the Desert. You know you need to get a building permit when constructing a new home, but did you know you need to get a building permit if you are going to do any renovation, even if you do the work yourself?
"Building Permits are required to construct, modify, remove, improve, repair or alter residential and commercial structures.  This includes everything from erecting new residential and commercial structures to building garden walls, firepits and patio covers to replacing windows, water heaters and air conditioning units.  Building permits are required prior to starting any work whether you are a contractor or the homeowner and intend to complete the work yourself."
While it is a hassle to get all the permits lined up, building permits are actually important because they review the work to be done and when it's done making sure everything is done correctly and safely. If a permit process is started to close to the project, it may delay start of the project; however, it's better skipping the building permit.
Any work done without a building permit may open you up to shoddy work or other consequences when you go to sell or refinance your home. If an Appraiser discovers any work done without permits, it may compromise your ability to close on your home. Upon this discovery, the City Assessor may impose a fine for the finding and you may need to prove the work was done correctly. Sometimes the remodel had to be torn out and redone with a building permit.
Building Permits protect you and investment in the long run to make sure the work you paid for was according to code and the city guidelines.
Here are some helpful links:
La Quinta Building Division \ Obtaining a Permit
The County of Riverside Building Division
The City of Palm Springs Building Division
The City of Indio Building Division
The City of Indian Wells Building Division