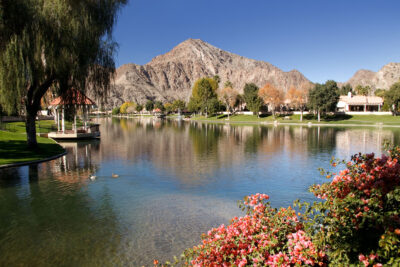 Glossary of Real Estate Terms You will need to know in your home buying or selling process:
ACRE: A measure of land equal to 43,560 square feet.
ADJUSTABLE-RATE MORTGAGE (ARM): A mortgage loan in which the interest rate may increase or decrease at specified intervals over the life of the loan.
AMORTIZATION: A loan which the principal as well as the interest is payable in monthly or periodic installments over the term of the loan.
APPRAISAL: An estimate of the quantity, quality, or value of something. The process through which conclusions of property values are obtained; also refers to the report that sets forth the process of estimation and conclusions of value.
AS IS: Indication the Seller does not want to perform any repairs. "As Is" also is the condition of the property at the time the offer was written. However, if something does happen to the property between the time the offer is written and the closing, the seller is obligated to bring the property up to what it was when the offer was accepted; or the buyer is released from the purchase agreement.
BACKUP OFFER: An offer has been accepted, but the seller would accept an additional offer contingent the original offer falls through. Legally, there cannot be multiple backups offers.
BALLOON PAYMENT: A final payment of a mortgage loan that is considerably larger than the required periodic payments because the loan amount was not fully amortized.
BREACH OF CONTRACT: Violation of any terms or conditions in a contract without legal excuses; for example, failure to make a payment when it is due, or obtain financing terms within specified time period.
BUY-DOWN MORTGAGE: A mortgage on which a cash payment has been made to the lender to reduce the interest rate a borrower must pay; usually "bought down" for the first three years of the loan
BUYER REPRESENTATIVE AGREEMENT: A contract which establishes a broker-buyer agency relationship.
CERTIFICATE OF TITLE: A statement of opinion on the status of the title to parcel of real property based on an examination of specified public records.
CLIENT: The person who employ's an agent to perform a service for a fee.
CLOSING AGENT: The person responsible for conducting the settlement of a real estate sale.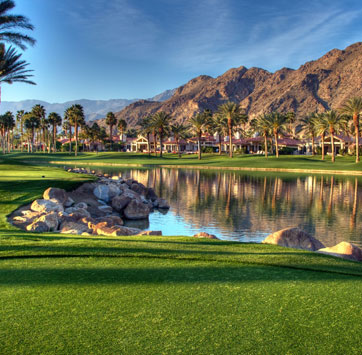 CLOSING STATEMENT: A detailed cash accounting of a real estate transaction showing all cash received, all charges and credits made, and all cash paid out in the transaction.
COLLATERAL: Something of value deposited with a lender as a pledge to secure repayment of a loan.
COMMISSION: Payment to a broker for services rendered such as in the sale or purchase of real property; usually a percentage of the selling property.
COMPETITIVE MARKET ANALYSIS (CMA): A comparison of the prices of recently sold homes that are similar to the subject home in terms of location, style, and amenities. Based on the analysis, a broker or an agent can help the seller determine a listing price.
CONTINGENCY: A clause a buyer or seller has in place detailed in the purchase agreement which has to be removed to proceed with the purchase. Contingencies have deadlines and may be financing, inspections or any other clause agreed to in the purchase agreement.
COVENANTS, CONDITIONS, AND RESTRICTIONS: These are rules and regulations placed on a Home Owners Association (HOA), and neighborhood association that sets forth requirements and limitations to what homeowners are allowed to do on/to their property. Monthly fees may also be included.
DIM: Days in Market. The number of days a property is active on the multiple listing service.
DEBT-TO-INCOME RATIO: Lenders use this to determine the amount of debt you have, plus monthly housing payment, divided by gross monthly income, then multiplied by 100. This calculation helps lenders estimate the amount of home you can afford.
Lenders typically look for borrowers who pay 28 percent, or less, of their total monthly income on housing, and less than 36 percent of their income on debt payments, according to Investopedia. If either percentage is on the higher side, and you want to buy a home, you might need to adjust your budget.
DUE DILIGENCE: Provides the buyer to examine the property which includes inspections and tests and allows the buyer to fully understand what they are buying. If something does come up, the buyer and seller may elect to negotiate what needs to be done to proceed with the purchase agreement.
EARNEST MONEY: A "Good Faith Deposit" a buyer submits with the offer to the listing real estate brokerage showing the seller the buyer is serious about purchasing the property. The amount of earnest money is listed in the purchase agreement and may be negotiated.
EQUITY: The interest or value that an owner has in his/her property over and above any mortgage indebtedness.
ESCROW: The closing of a transaction through a third party called an escrow agent, who receives certain funds and documents to be delivered upon the performance of certain conditions outlined in the escrow agreement.
FIXED RATE MORTGAGE: When your interest rate does not change during the life of your loan.
FIXTURE: An item of personal property that has been converted to real property by being permanently affixed to the realty.
HOA (HOMEOWNERS ASSOCICIATION): Is a private association that manages a planned condominium or community. There are rules and regulations with monthly dues.
HOMEOWNER'S INSURANCE: Protects the property and contents in case of loss; must be for at least the loan amount or for 80% of the value of the improvements, whichever is greater.
INSPECTIONS: An examination of property for various reasons such as termite infestation or structural defects. The inspections check to see if required repairs were made before funds are received, etc.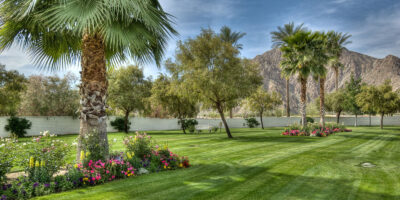 INTEREST: Cost of loan funds; always paid in arrears.
INTERMEDIARY BROKER: A broker who is employed to negotiate a transaction between both parties and for that purpose may be an agent of both parties to the transaction, acting fairly so as not to favor one party over the other.
LOAN DISCOUNT: The points a lender charges; may be paid by either buyer or seller on conventional loans; number of points fluctuates with mortgage money market.
MAINTENANCE FEE: Charged by the homeowner's association as set out in the subdivision restrictions.
MARKET VALUE: The highest price a ready, willing and able buyer would pay; and the lowest price a ready, willing and able seller would accept, neither being under any pressure to act.
MLS/MULTIPLE LISTING SERVICE: Listing database provided by the REALTOR Association and can only be accessed by members of the REALTOR® Associations.
MORTGAGEE'S TITLE POLICY: Required by the lender to insure that the lender has a valid lien; does not protect the buyer.
MUNICIPAL UTILITY DISTRICT (MUD): A defined geographic area created by a developer which levies taxes to pay for water and sewer utilities to its inhabitants.
NATURAL HAZARDS DISCLOSURE (NHD) REPORT:
The following natural hazard zones are covered in a NHD report:
Special flood hazard area
Area of potential flooding
Very high fire hazard severity zone
Wildland area that may contain substantial forest fire risk and hazards
Earthquake fault zone
Seismic hazard zone
ORIGINATION FEE: The finance fee charged by a lender, in addition to interest, for services in connection with granting a loan; usually a percentage of the face amount of the loan.
OWNER'S TITLE POLICY: Ensures that the buyer has title to the property.
PITI: Principal, Interest, Taxes, and Insurance.
PLAT MAP: A map of a town, section, or subdivision indicating the location and boundaries of individual properties.
PREPAYMENT PENALTY: A charge imposed on a borrower who pays off the loan principal early. This penalty compensates the lender for interest and other charges that otherwise are lost.
PRE-APPROVAL LETTER: A buyer will start then lending process giving the lender preliminary financial information. The lender generally states, based on the information given thus far, the buyers will be financed. A final loan approval is given right before closing based on verification on the information.
PROOF OF FUNDS: The following documents qualify as proof of funds:
Original or online bank statements with bank letterhead
Copy of a money market account balance with bank's logo or letterhead
Certified financial statements, such as an income or cash flow statement that's been signed off on by an accountant
An open equity line of credit
PRINCIPAL: The mortgage amount owed not including interest.
PRIVATE MORTGAGE INSURANCE (PMI): Default insurance on conventional loans, normally insuring the top 20% – 25% of the loan and not the entire loan.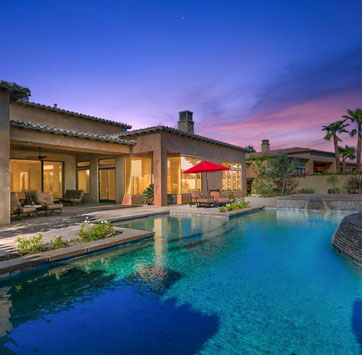 PROPORATIONS: Expenses either prepaid or paid in arrears, that are divided or distributed between buyer and seller at the closing (such as taxes, insurance, interest, rents, or maintenance).
REALTOR®: A real estate agent who belongs to the REALTOR® Associations – National, their state and local associations. All REALTORS are real estate agents, but not all real estate agents are REALTORS. You will always want to work with a member of the REALTOR Association because a REALTOR promises to uphold the Code of Ethics of the REALTOR Association.
SALES CONTRACT: Also knows as a purchase agreement is a contract containing the complete terms of the agreement between buyer and seller for the sale of a particular parcel of real estate.
SELLER CONCESSION: When the seller takes care of a situation that may pop up in inspections that are not initially addressed in the purchase agreement.
SURVEY: Confirms lot size and any encroachments or restriction violations.
TENANTS IN COMMON/JOINT TENANTS: Types of ownership taken at the time of closing. Check with your attorney to see what is best for you in your situation.
TITLE SEARCH: A search of public records for clouds on the title.
TAX CERTIFICATES: Certificates issued by taxing authorities showing the current year's taxes, the last year the taxes were paid, and any delinquencies to be collected at closing.
VARIABLE-RATE MORTGAGE: A mortgage loan in which the interest rate may increase or decrease at specified intervals within certain limits, based on an economic indicator.