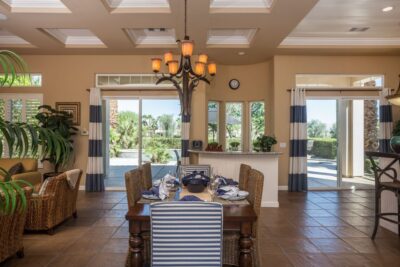 Here are some things you may want to keep in mind when buying your Second or Vacation home in La Quinta:
How often will you use it? Will you be the sole occupant or will others vacation there, also? (Warning: Owning a home in the Desert will make you VERY popular with family and friends.) What are the reasonable lengths of stays to make it a viable purchase?
SHOULD you purchase your vacation home with others? You may want to ask legal assistance to hammer out specific ownership and owner rights if you do this.
How much does it cost to keep this vacation home running – when you're there? When you're not? How much does it cost to keep the grounds kept and the pool cared?
How much are additional amenities to a property?
How's the resale of this property? Does it need a lot of updating or do you just walk in and enjoy it? If it needs updating, how much and will it be worth it?
There's a lot to consider when buying a vacation home in the La Quinta area, but SO worth it – especially when the snow flies at home. Contact me today to answer all your second or vacation home questions!