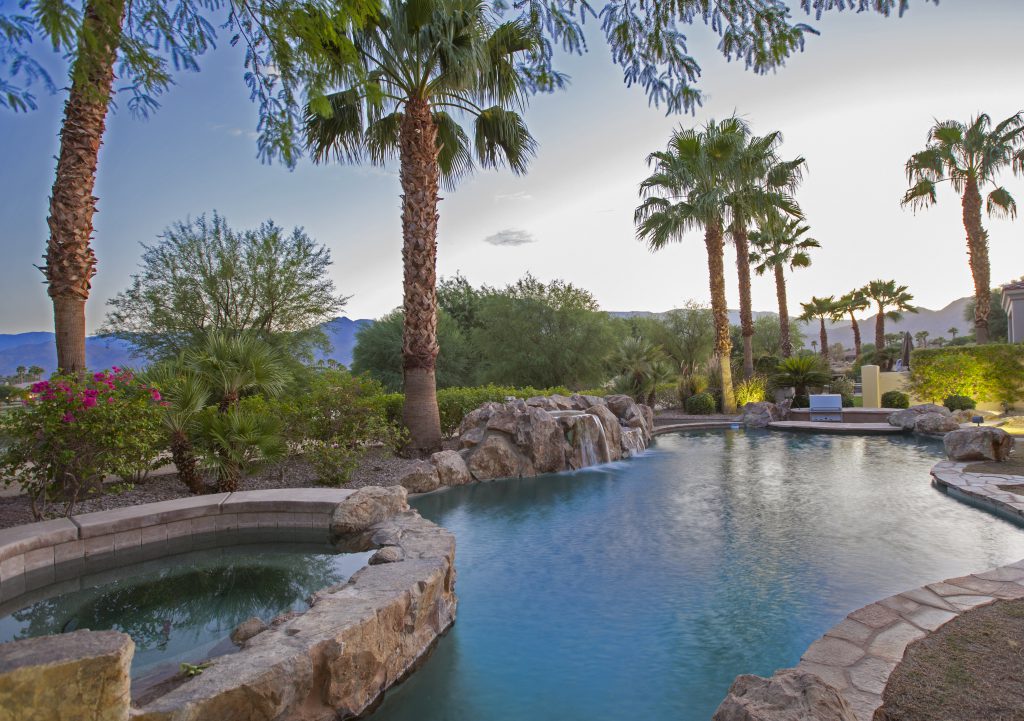 Greg Norman Course's Renovation. If you haven't played the Greg Norman Course at PGA West lately, you have missed a big transformation. Meaning, it's not the same course you played before it was renovated. Since the last time you golfed on the Greg Norman Course, they replaced existing TifDwarfs bermudagrass with TifEagle bermudagrass on all 18 greens, refreshed bunkers by replacing liners and sand to improve playability, added 10 acres of turfgrass, and restored and refreshed entire swaths of desert landscape.
The updates will give each golfer a top-notch experience.
"The greens roll much smoother and faster now," May said. "Overall, the course has opened up a bit with the addition of turfgrass in strategic areas to make it more playable for golfers of all abilities."
The newly renovated Greg Norman Course challenges any type of golfer with its tight fairways and nine ponds on 68 acres of turf. It sits 40 feet below sea level surrounded by our breath-taking mountains – you'd never know you're actually standing on a prehistoric ocean bed.
PGA WEST not only hosts the newly renovated Greg Norman Course, but also hosts five other incredible courses. Three PGA West clubhouses provide a variety of venues to meet with friends, entertain guests, or attend the multitude of social events hosted by the most dynamic membership in the desert. It is a dynamic area to live (or visit) in the Desert.
If you're thinking about having access to all these world-class golf courses whether it's during the winter months or all year round, give me a call. I can find just the right place for you!