How do you prepare for a photoshoot? When listing your home in the Desert, you want to show off its best features, especially when a photographer has been scheduled to take pictures. How should you go about preparing for the big day?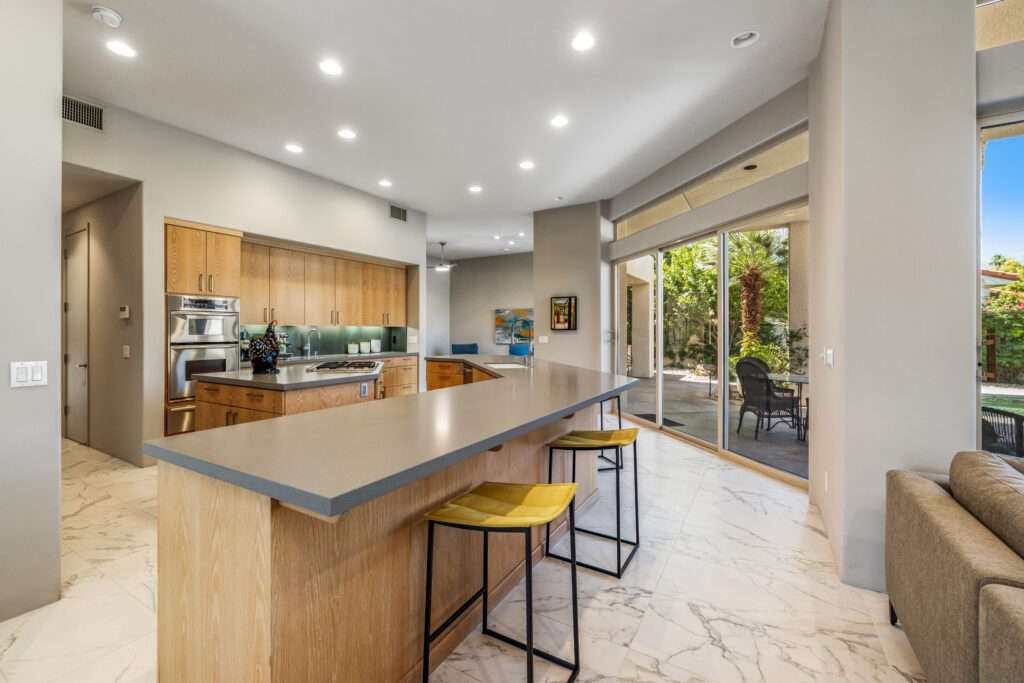 I'm here to help and here are a few to dos and tips to help you be ready:
Have your home professionally deep cleaned.
Clear counter space and tables leaving the staged items.
Remove floor mats and runners.
Turn off all TV's, computer screens, and ceiling fans.
Remove any and all refrigerator magnets and pictures/papers.
Hide any extension cords or surge protectors.
Hide your garbage cans unless they're within your cabinets.
Keep your vertical blinds open at 45o angle unless they open directly to your neighbor's house or AC unit.
If you have any open cabinets or glass doors, make sure they are cleaned and "staged".
Make sure all lights are on in the kitchen, especially over the range and under the counter.
Depending on the day, the photographer may or may not have the lights on in the rest of the house; however, you will want to make sure all the light fixtures are functioning.
Set the dining room table, but not too extreme.
Clear all the items off the bathroom counters unless they are staging items.
Remove the bathroom rugs.
Make sure the toilet lid is closed and the toilet brush (and any plungers) is hidden.
Soap and candles should be out of sight.
Go through the house and depersonalize it removing all photos and personal items. You want to do this anyway when listing your home.
Put away your remote controls and chargers – again hide any cords or cables.
If there are any toys around (children or pets) hide them.
Hide any hint of a pet.
If you have a bookshelf, tidy the books, and arrange the nick knacks. (However, removing the nick knacks is preferred.)
Make all the beds and arrange the decorative pillows.
Clear the tops of nightstand and dressers, unless they are staged.
There should not be any hampers or clothing showing anywhere; in fact, tidy up the closets.
Put away all shoes and jackets in closets.
If there is anything under the bed, remove or make sure it's not caught by the camera.
Unless the outside grill is built-in, hide it with its accessories.
Have the outdoor furniture cleaned.
Hide your outside trash and recycling cans.
If you have a pool, hide the hose and pool toys. Pools look so much better without the screener in the pool.
Park your cars in the garage.
Of course, when you're working with me, I will certainly help you prepare to list, photoshoots and the entire listing/closing process. Give me a call and let's discuss how I can help.