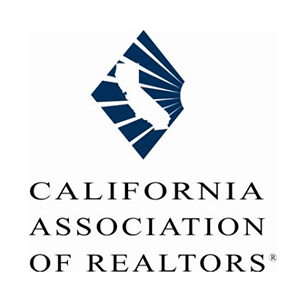 Market Minute for February 22, 2022 – Californiaturns in its first 2022 housing market report card and it suggests that the  momentum from the past two years was being carried forward into the new year. It is encouraging to see a buoyant market in January, with buyers returning from the holiday season to take advantage of the still favorable lending environment before rates climb further. With consumer spending seemingly back on track and inflation expectation easing for the first time in months, the economic recovery should also remain on course in the first quarter. Despite the positive signs, the recent surge in interest rates and the lingering supply shortages in home building remain concerns to the market, as they could create affordability challenges for buyers and curtail demand later this year.
California Housing Market Remains Resilient Despite Rising Rates: 
The California housing market kicked off the new year with a bounce back from a 4-month low, with sales of existing single-family homes reaching 444,450, registering a month-to-month increase of 3.4% in January. Sales continued to decline on a year-over-year basis, but the dip was less than 10% and was the smallest in six months. California home prices continued to decelerate as the seasonal slowdown continued, with the statewide median price declining 3.8% from December to $765,580 in January, but still improving from a year ago by 9.4%.
Housing Affordability Shows Signs of Improvement at Year-end:

 
Housing affordability in California inched up in Q421 as the statewide median price dipped on a quarter-to-quarter basis for the second straight quarter. The monthly mortgage payment for a median-priced home (including taxes and insurance) declined slightly from Q321 despite interest rates rising by more than 20 basis points from the previous quarter. The state housing affordability index increased by a percentage point from the previous quarter but fell 2 percentage points from the same quarter of last year to 25% in Q421. A solid increase in the state's median household income also improved the affordability outlook temporarily at the end of 2021. With home prices and interest rates expecting to be higher in 2022, however, the affordability level will likely decline this year.
Retail Sales Bounce Back More Than Expected: 
After dipping in the final month of 2021, consumer spending rose sharply in January despite soaring inflation and spiking COVID cases at the start of 2022. The 3.8% increase in retail sales from the prior month is higher than consensus expectations and is the biggest gain since March 2021 when pandemic-relating distribution stimuluse. Since retail sales are not adjusting by inflation, higher prices were partially responsible for the jump in sales. But even after accounting for higher prices, real sales still suggest an increase of nearly 3% last month. The strong gain could be a sign of supply constraints easing, while consumer demand remains solid as the economy recovery continues. 
Consumers Lower Inflation Expectation: 
Inflation expectation declined at the short-term and the median-term horizons, according to results from a survey released by the Federal Reserve Bank of New York. The median one-year inflation expectations decreased to 5.8% in January from 6.0% in December and was the first decline since October 2020. The expectations three years out dropped to 3.5% in January from 4.0% in December, recording the biggest monthly dip since the survey inception in 2013. Consumers said they expect the cost of food, rent, gas and medical care to rise more slowly in the upcoming year. Their one-year expectations on home price change, however, increased to 6.0% from 5.5%, and was above the 2021 average of 5.4%. The increase was most pronounced for those who live in the "West" and "Northeast" Census regions, suggesting that consumers fully anticipated a higher cost of homebuying in 2022.     
Builder Confidence Slips but Home Building Maintains Momentum:

 

Builder confidence dipped as shortages of building material and labor continued to raise construction costs and delay projects. Despite the index falling one point to 82 in February, it continued to stay above the 80-point high mark for the fifth consecutive month. The high level of builder confidence is reflected by the strong number of building permits in January, which climbed 0.7% to 1.9 million units. The increase was driven up primarily by single-family units, which jumped 6.8% month-over-month, but declined 5% on a year-over-year basis. Housing starts fell 4.1% in January with single-family dropping 5.6% and accounted for much of the overall drop. Even with the decline, single-family starts remain even with last year's pace.