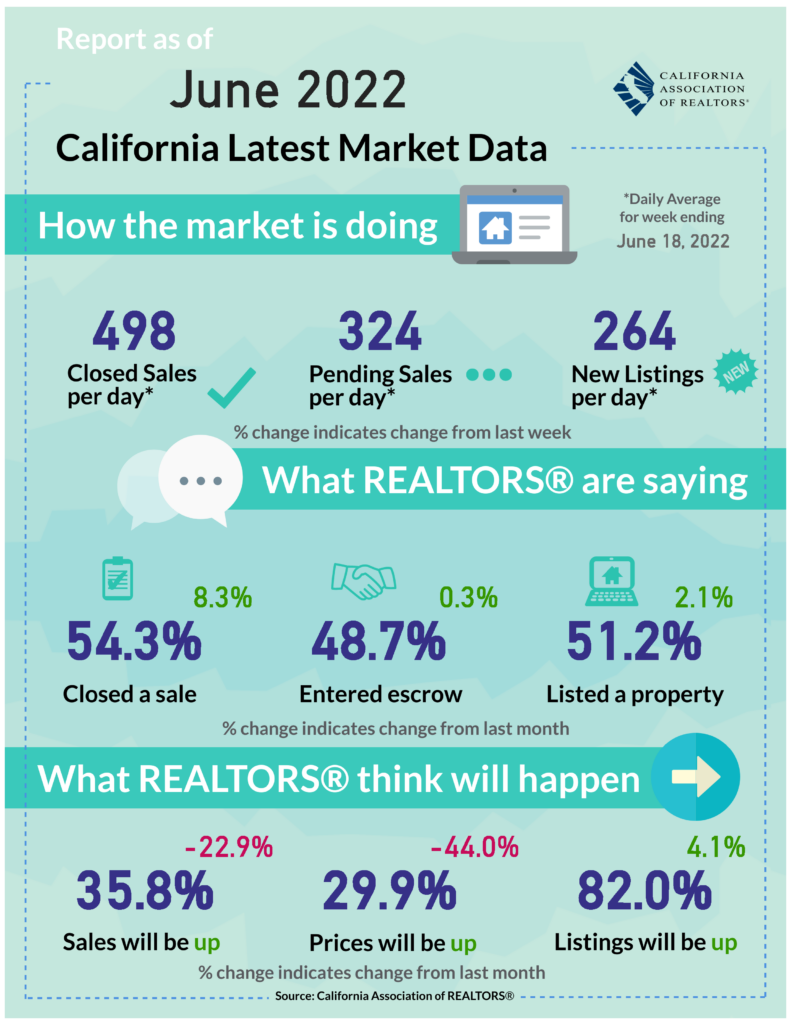 Market Minute for June 20, 2022 – Recent data suggests that inflation is becoming increasingly entrenched in the economy. High inflation is eroding real income and will weigh on consumer spending growth in coming quarters. In an attempt to keep inflation under control, the Federal Reserve has become more hawkish. The Federal Open Market Committee (FOMC) has already raised its target range for the federal funds rate to 150 basis points since March and we can expect more rate hikes this year and next year. While the underlying fundamentals remain solid so far, there is no doubt that an economic slowdown is forthcoming in the next few quarters. The question remains whether the Fed's newfound aggressiveness will ultimately lead to a recession or just a soft landing.
Fed hikes its benchmark interest rate by 0.75 percentage point, the biggest increase since 1994
In an effort to combat inflation, the Federal Open Market Committee (FOMC) raised their target federal funds rate by 75 basis points last week to a range of 1.5%-1.75%, the highest range level since just before the Covid pandemic began in March 2020. The hopes are that demand can be tamed down so that supply can catch up. The economy could experience a period of slower growth during the process, however. The financial markets have been volatile, as a result, as an increasing number of market participants have been anticipating an upcoming recession in the coming quarters.
Mortgage rates surge 50 basis points week-to-week, the largest one-week since 1987
Not only have the financial markets reacted unfavorably to the Fed's latest decision to raise their benchmark interest rate, but lenders also adjusted promptly to the heightened aggressiveness of the Fed in combating the relentless inflation. According to Freddie Mac's Primary Mortgage Market Survey (PMMS), the 30-year fixed-rate mortgage (FRM) averaged 5.78% and increased more than 50 basis points from the week prior and represented the largest one-week increase in more than 3 decades. Higher mortgage rates will lead to more moderations in housing activity while easing price growth, as the market find more balance between supply and demand.
Housing starts decline sharply in May
Total housing starts dropped 14.4% during May, bringing the total housing starts to a 1.549-million-unit pace, a relatively strong pace but also the slowest since April 2021. Single-family starts declined for the third consecutive month at 9.2% but were up 3.2% year-to-date. The residential sector has been hit hard by a sharp increase in mortgage rates over the past few months. Higher borrowing cost as home prices continue to rise at a fast pace have put a major dent in new home sales, which may have caused home builders to scale back their production in the latest month.
Wholesale prices rise 10.8% in May, near a record annual pace
 In May, the Producer Price Index (PPI) rose 0.8% from April and was slightly off the record 11.5% annual pace registered earlier this year. As high prices remain the number one threat to the stability of the economy, the Federal Reserve will continue watching inflation numbers closely and maintain their aggressive monetary policy strategy like they announced in their latest meeting.
Small businesses are showing strains and resilience at the same time
The NFIB Small Business Optimism Index fell 0.1 point to 93.1 in May. The index has been running below its 48-year average of 98 every month this year, although May's reading remained consistent with modest economic growth. While the overall index is holding up relatively well, small business owners have front row seats to price hikes and are coming under pressure from rising input and compensation costs as demand slows. This results in business owners remaining concerned about the economic outlook and their operating margins. That said, a growing number of business owners were still planning to add staff and a record number reported that they currently still have job openings yet to fill.