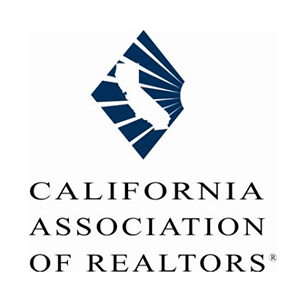 Market Minute for March 28th – While the data measuring current and recent economic conditions continue to hold up well in the face of rising headwinds, more forward-looking measures show a rising level of concern about the future. Home sales, employment, unemployment claims, and market competitiveness remain robust, but rates have risen substantially, and mortgage applications have dipped below 2019 levels for the first time since the onset of the pandemic.
California Housing Sentiment Steady Despite Higher Rates and War in Ukraine: C.A.R.'s consumer Housing Sentiment Index remained unchanged at 67 in March compared to the previous month. However, while 5 out of the 7 underlying components of the index showed improvement, consumers were much less optimistic about the overall economic conditions and interest rates over the next 12 months. The share of those who think it is a good time to sell inched up 3% points to 75% – the highest on record.
Purchases of new single-family houses decreased in February for 2nd consecutive month: Sales for newly constructed homes declined somewhat unexpectedly for the second time in a row. Sales levels dipped 2% to an annual rate of 772,000 in February compared to the month prior and 6% from a year ago.
Millennials are driving the housing market, accounting for nearly half of home sales: According to NAR's latest home buyers and sellers generational trends report, the Millennials bloc, now aged 23 to 41, are accounting for more transactions than any other age group: 43% of home sales, up from 37% the year prior. Baby Boomers made up largest share of home sellers at 42%, the share of Millennial sellers is on the rise increasing 4% points over last year to 26%. However, 27% of younger Millennials (aged 23 to 31) stated saving for a down payment was the most challenging step towards homeownership.
California job growth ramps up: California's economy continues to expand, and hiring is ramping back up. Employers added 138,100 jobs in February and the state's unemployment rate fell to 5.4%. With nearly 200,000 jobs added in just the past two months, the state has now recovered 87.2% of the jobs lost at the onset of the pandemic (February to April 2020).
Mortgage interest rates continue to move up: The average 30-year fixed-rate mortgage increased again to 4.42% according to the latest weekly Freddie Mac's survey. The jump was more than a quarter of a percent from last week and 125 basis points from the same week of last year – highest since January 2019. Persistent inflation and an aggressive stance by the Federal Reserve means we do not expect pressure to ease much over the short run.
Mortgage applications fell last week, driven by a 3% decline in purchase applications: As mortgage rates continue to trend upward, both conventional and government sponsored purchase applications are less in numbers. According to the Mortgage Bankers Association, overall mortgage loan application volume decreased 0.6% from a week earlier driven mostly by a steep decline in their seasonally adjusted Purchase Index which decreased 3%. While mortgage applications were down it's worth noting that the average purchase loan increased for the second straight week to $416,200 – the second highest amount ever, an indication that there is more activity on the higher end of the market.
Housing affordability for all Californians worsened amid skyrocketing home price growth: According to C.A.R.'s Housing Affordability Index (HAI), only about one-fourth of all Californians could afford to purchase the $786,750 statewide median-priced home in 2021, down a couple percentage points from 2020. A minimum annual income of $144,400 was needed to make a monthly payment of $3,610, including principal, interest, and taxes on a 30-year fixed-rate mortgage at a 3.16% interest rate. By ethnic groups, black and Latino households that can afford to buy are half of that of whites (34%) while 40% of Asians could buy a median-priced home. Since then, all factors that contribute to the HAI have moved in a way that we can only assume have deteriorated California's housing affordability.