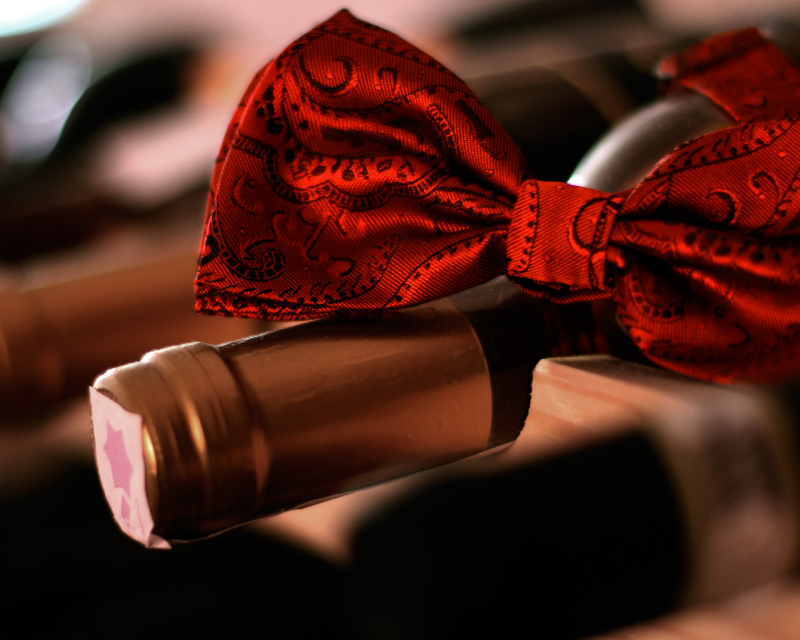 Season is Here in the Desert! Time to Party! As more of our friends return to the Coachella Valley for the Holidays or the entire winter, your social calendar will naturally fill with upcoming gatherings. Whether an intimate dinner or a festive celebration, expressing gratitude to your hosts through a well-thought-out gift remains a classic and appreciated gesture. Even in casual get-togethers, presenting a hostess gift is a gesture that always stays in style.
Yet, the challenge lies in the uncertainty many feel about proper guest etiquette, leaving some unsure about what gift to choose. In this context, the size or cost of the gift is not the priority, but selecting something that genuinely suits the recipient. Also, the host gift should align with the specific occasion—tailoring your gift for a single person's dinner party may differ from what you'd bring to a family hosting you for the weekend.
Dinner Party:
When bringing a covered dish or beverage to a dinner party, consider it a token of appreciation rather than an immediate addition. Hand it over at the door, allowing the hostess to stow it away before greeting others. If shared during the party, wait graciously for everyone to enjoy it. Avoid flaunting the cost if it happens to be a pricier bottle of wine.
Gifts that may be appropriate to give include flowers, boxed candies, potted plants/flowers, wine, gourmet cookies, decorator candles, guest soaps, flavored gourmet vinegar, a coffee table book, or tickets to a movie or event.
Holiday Parties:
The festive season provides a perfect backdrop for host gifts tailored to the occasion and the recipient's preferences. Ideas may include holiday ornaments, gift baskets with festive treats, holiday-themed candy or baked goods tins, or bottles of wine or holiday-flavored liqueurs or coffees.
Overnight Stay:
For hosts accommodating you for overnight or a weekend, acknowledge their extra effort of hosting you and give appropriately. Gifts could include items for your stay, but perhaps add a special touch for the host to enjoy later. Such gifts might consist of a spa basket, his and her robes, a restaurant gift card, a gourmet food basket, a wine basket with glasses, or a specialty store gift card.
Housewarming Gift:
If you're invited to a housewarming party, choose a gift tailored to their new residence. Consider the color scheme or opt for something neutral or versatile. Ideas may include monogrammed bath towels, picture frames, glasses or stemware, a basket with small items, or a thoughtful collection of maps, restaurant menus, and area information accompanied by a personal gift or gift certificate.
Don't forget to send a handwritten Thank You note:
Even if you brought a host a gift, it's always thoughtful to express your gratitude promptly with a handwritten thank-you note after returning home. It doesn't need to be lengthy, but it should genuinely convey your appreciation. A simple thank-you note goes a long way.
Are you coming to the Desert for the Holidays or soon after? Let's get together! Contact me today and let's get together!