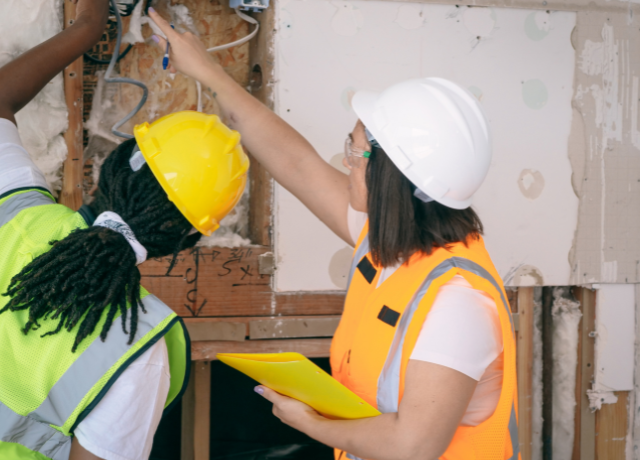 The Importance of Pest Inspections when Buying Your Home in the La Quinta Area. If you're buying a home in the Palm Springs and La Quinta area, there are certainly a few inspections you will certainly want to include – one of which is the Pest (Termite) Inspection. This is a quick but necessary inspection to confirm if there is or is not active or past termite activity in your home and yard. Unfortunately, you don't have to see termites for them to be in your house and soil.
According to REALTOR.com, "Termites can be present for up to five years before the colonies are large enough to cause true damage. Yikes!
Termites like to do an inside job, they are rarely seen—only when they send out swarmers, which are winged reproductives that will go out and start new colonies," says Raymond Web, online marketing manager, Take Care Termite & Pest Control in Tracy, CA."
If there is any activity found in your pest inspection before closing, you may be able to ask the seller at that time to remedy the finding.
Termite damage is costly to repair. "Termite treatment varies in cost but can be as much as $20 per linear foot for minor infestation. If a structure has been infested, the cost can be thousands to treat, plus the cost to repair the damage," says Bates. (REALTOR.com)
Cost of Inspections
Inspections themselves are not expensive (around $100), and they could save you thousands of dollars of damage and huge headaches.
One thing to note, even though your test may come in clean when you purchase your home, it may be a good idea to have regular inspections done to make sure a colony hasn't moved in later. Oh, and unless there is an additional rider on your insurance policy to cover infestation, your insurance won't cover the removal and damage if you find termites at that time.
Working with someone who has helped many buyers and sellers in the Coachella Valley, it helps to have someone experienced in your corner when it comes to the inspection process and protecting your interests. Give me a call today, and let's discuss how I can help you!