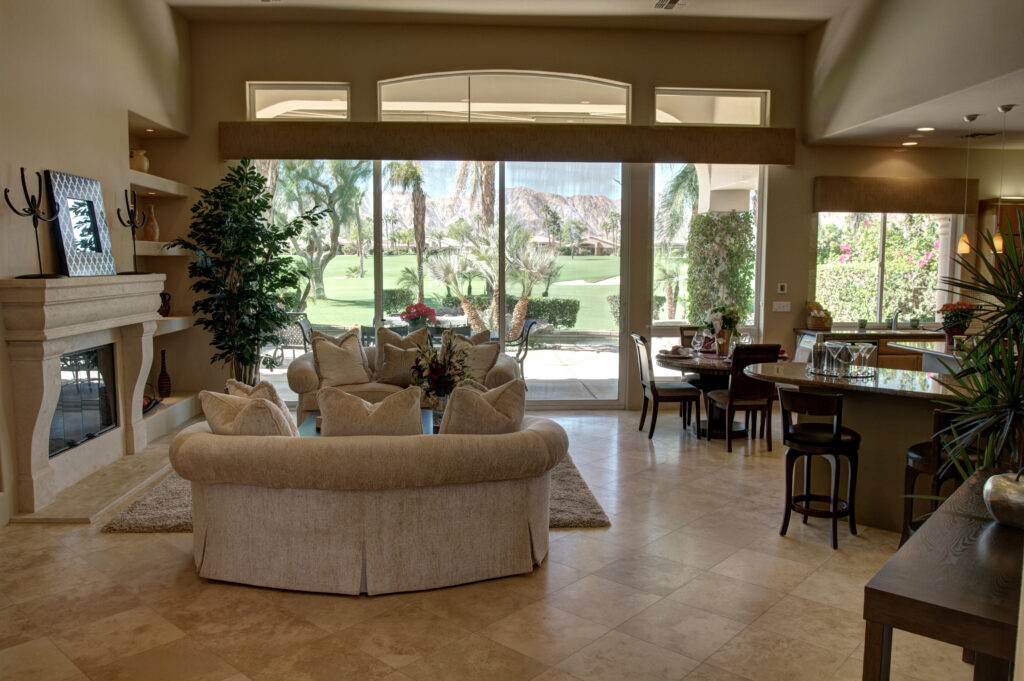 What Makes a Home a Luxury Home? If you've ever glanced at real estate listings and stumbled upon an advertisement for a "luxury home," you might have thought, "This one must be truly exceptional!" But what truly defines a luxury home? Is it mainly the price, the location, the size, or perhaps a mysterious blend of all these factors?

First, "luxury" goes beyond the simple cash paid to purchase the property. It's a subjective notion, shifting based on the expectations of upscale buyers in a particular region.

It's not just about the cost per square foot. Often, luxury is seen through the eyes of those who ardently desire it.
Although pinning down an exact definition that captures the essence of opulence is challenging, luxury homes share specific common characteristics.
So, whether you're on the searching for an luxury home or wondering if your current residence could be described in such terms, here are some general attributes you might anticipate finding in a luxury home:
Elevated Price Relative to the Area:
Naturally, a price tag deemed "luxury" varies based on your location. A million-dollar home in Studio City, CA, might not make the cut, but a similarly priced property in Hemet, just a couple of hours away, could easily rank among the priciest and most opulent homes in that town.
Prime and Sought-After Location:
Regardless where the home is actually located, a luxuryhome usually is found in the most desirable spots—whether they perch on a mountain, the Desert, or offer panoramic views of a city's glittering lights below. However, these locations are ever-evolving: A new cluster of trendy bars and eateries can transform an otherwise ordinary neighborhood into a magnet for high-end buyers.
Top Quality:
Everything must surpass the standard, from the building materials and finishes to the appliances and design. Elements like marble, hardwood, Venetian plaster, crystal adornments, and high-end Miele appliances have become standard features in luxury homes.
Lavish Amenities:
These homes incorporate the most exquisite home and HOA amenities.
Seclusion and Privacy:
Privacy is a prized commodity, often achieved through expansive yards, towering walls, lush foliage for cover, and gated entrances with vigilant security personnel to discourage prying eyes and maintain tranquility.
Historical Significance:
This might surprise you, but luxury home seekers aren't solely after grand mansions; they also value a home with a story, history, or unique narrative. Whether a renowned architect crafted the house or is in a noteworthy area, its value increases when it stands out.
What Makes a Home a Luxury Home?
Nevertheless, the ultimate interpretation of a "luxury home" remains a personal perspective. Luxury encompasses the craftsmanship, the property's location, and its scale—but it's also deeply personal. For some, luxury means seclusion and expansive urban vistas; for others, it resides in a coveted Golfing community. Some might perceive 'luxury' as a technologically advanced smart home, while others equate it with an architecturally significant Mid-Century Modern residence.

In essence, "luxury" is a complex and multifaceted concept. Rather than being swayed by the mere label in a listing, it's wise to focus on the specific features that align with your preferences to discover a home that genuinely resonates with you.
Whether you're looking for a condo or single family home located in a Golfing or Tennis community, give me a call and let me help you find your perfect Coachella Valley Home.