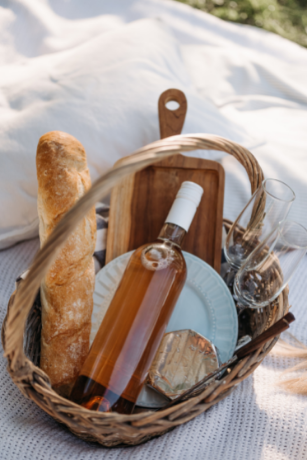 What to give as a Housewarming Gift? Moving into a new home is always an exciting time and generally is a cause to celebrate. However, sometimes housewarming gift ideas are hard to come by, especially if you want it special and from the heart.
Here are some helpful ideas to get your imaginations started:
Fresh plants instead of floral arrangements.
Wreath for the door. There are many special seasonal wreaths available from spring to Christmas. Be sure to include a wreath box for storage.
Food. Either a gift certificate to a local restaurant or homemade food is always a delight and will be a welcome break from moving.
A gift basket. Gift baskets aren't always filled with fruit.
A basket of tools would be great to give as a Housewarming gift filled with screwdrivers, pliers, picture hanger supplies and a hammer.
A golf basket filled with tees, balls, towels, sunscreen, gloves, and place markers.
Paint supplies like frog tape, brushes, rollers, canvas drop cloth, spackle and some trendy paint chips.
A towel warmer – how fun would that be to step out of your shower into a warm towel?
A streaming subscription and a list of your favorite programs to watch. (you may want to hint around first to see what they have already subscribed to.) Amazon has Netflix gift cards.
A little help with Interior Design – Virtually. Havenly.com
Do you have a favorite handyman? Send him over for a hour or two to help them assemble or move things or hang pictures.
However, it's bad luck to give a knife as a housewarming gift. Its fear is that giving a knife will sever the relationship.
Do you have favorite gifts you like to give? I'd love to hear about them!!