All 41 of the pools at La Quinta Resort are climate controlled,
heated in winter, and chilled in summer months!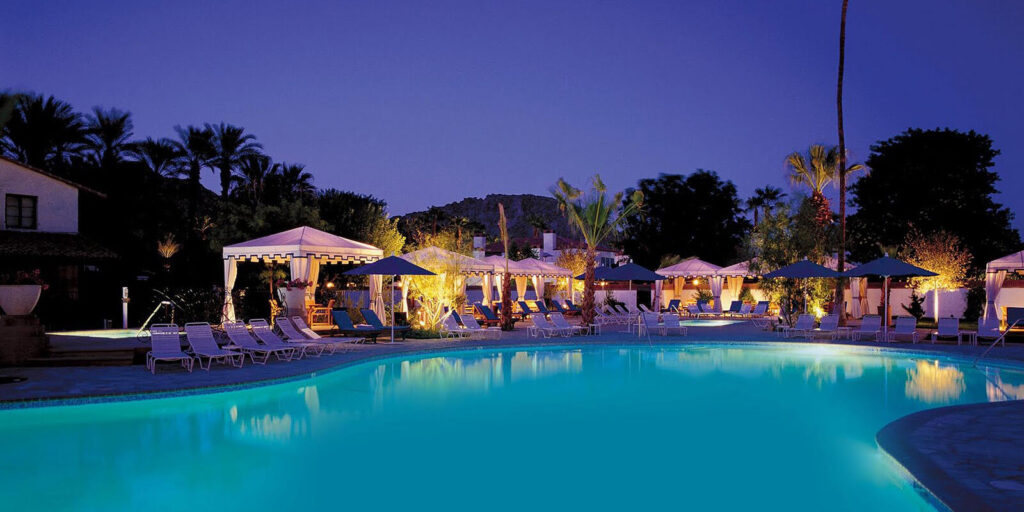 Fun Facts about La Quinta Resort – La Quinta Resort & Club has the most swimming pools than any other resort in California, ensuring that you stay chill (or warmed) this season. This resort offers family-friendly as well as adult-only options. The main pool features natural views of the Santa Rosa Mountains, the chance to relax on the deck with top-notch poolside service as well as the Centre Court Cafe.
If you're 21 and over, they also have a pool for you with a sound system and lawn games, signature cocktails, and cabanas for rent.
Casita pools and private pools are also available when booking rooms and suites.