Remodeling Cost vs Cost Recovery in the Desert. If you just purchased a home in the Palm Springs area or are planning to renovate before you list your home, you may be wondering if you could recover the cost when you sell in today's market or in the future.
There are a couple of recent studies which shows Remodeling Cost vs Cost Recovery . If you just purchased a home in the Palm Springs area or are planning to renovate before you list your home; however, since they are nationwide and not exactly local, give me a call. If you would like more of a local view to what to do, give me a call.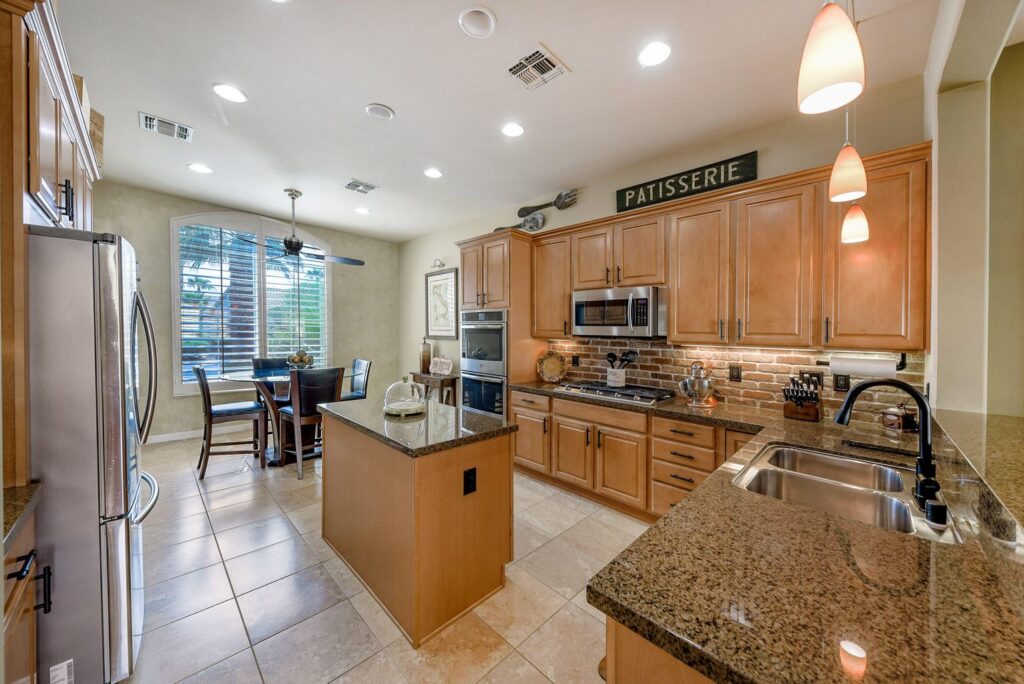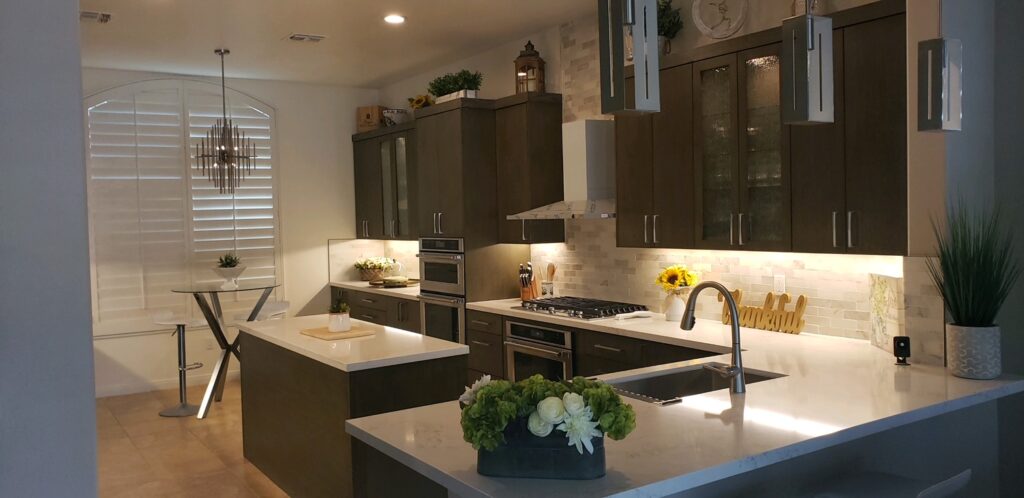 A Surge in Remodeling
There has been a surge in home remodeling over the last few years. According to the Houzz survey, among remodeling homeowners, paint is by far the most common purchase. Sixty-five percent said their home renovation included paint, followed by new light fixtures (51%), faucets and showerheads (46%), and lawn and garden supplies (45%).
One of the largest projects a person can do is remodeling the kitchen. Many reasons for updating a kitchen are for better functionality and livability and plan to live in the kitchen when it is complete. The projected cost recovery for a kitchen remodel according to the National Association of REALTORS is 75%, however they do not recommend if you are planning to sell soon.
Bathroom renovations are right up there with the main reason is also better functionality and livability. While the bathroom remodel may recover 71% of the cost, this may not need to be on your to do list when listing your home in the Desert.
Of those who decided to renovate 30% were new homebuyers while 60% were exiting/long-term homeowners. (Houzz)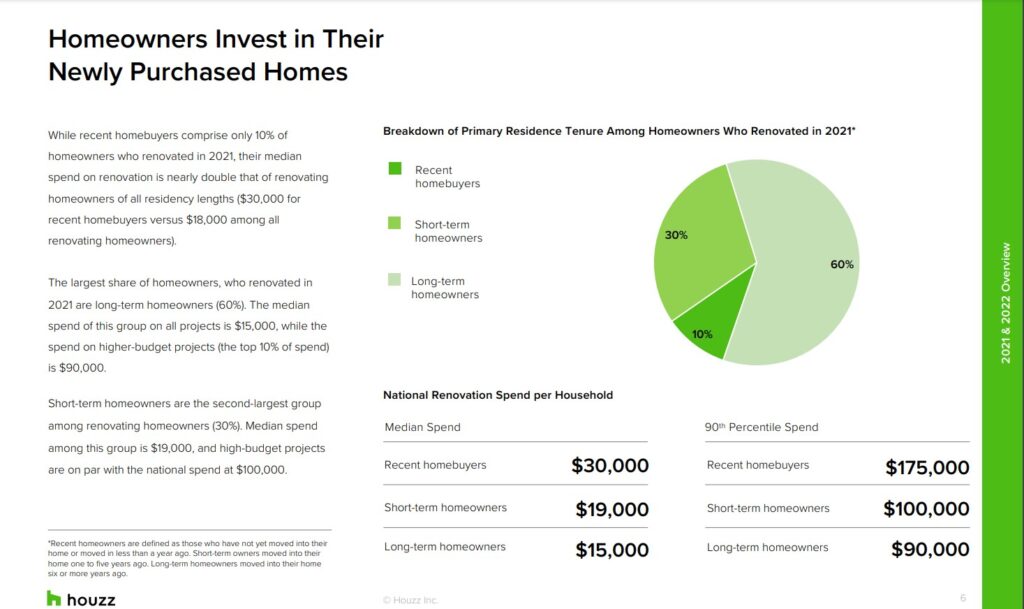 Image from 2022 US Houzz & Home Study
When deciding to remodel or renovate, the demand grows for home professionals
More homeowners sought help from professionals for their renovations in 2021 than in the year prior (89 versus 87 percent, respectively). Homeowners relied more heavily on specialty service providers (49 percent) than other professionals for help with projects that required electrical and plumbing expertise. Both construction and design-related professionals hire by a larger share of homeowners in 2021 (38 and 20 percent, respectively) when comparing with 2020 (36 and 18 percent, respectively). With recent homebuyers tackling more projects than their peers, it's no surprise that they're also the most likely to hire professional help (93 percent), compared with short-term and long-term homeowners (88 percent, each). (Houzz)
Below are links to the reports featured in this article. They are worth to download and read. If you're considering listing your home in the La Quinta, Indio or Indian Wells area and would like to know if you should "spruce" up your home, give me a call. I will let you know if you'd benefit from an update. I can also give you some great ideas!
Remember to line up any building permits before you start your project!